Making its return after a two-year hiatus, the festival will host twenty local businesses as they enter its main event: the dragon boat race. This pits each company against one another in giant 12-man boats in a contest to row the length of the Brayford, in the centre of Lincoln. The competition is as fierce as the boats themselves!
On dry land, there will be street food and a chance to talk to businesses – including Motor Source Group – at their stalls, and get better acquainted with the organiser of the event: LIVES and Ringrose Law.
We're proud to be supporting LIVES, a Lincolnshire charity that provides emergency healthcare to those in critical situations. Their volunteers (both qualified medical professionals and members of the public) have been saving people across the county since 1970, entirely funded by generous public donations.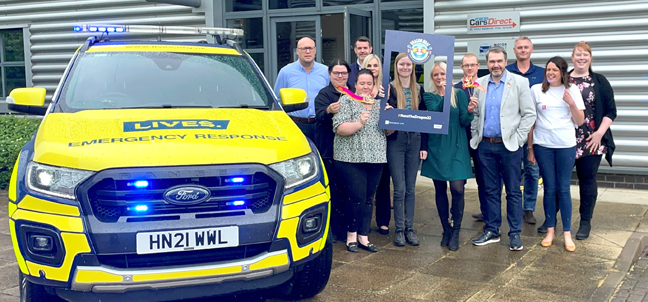 As staunch supporters of the emergency services – including the NHS and its staff – we could not miss this opportunity to contribute directly to supporting emergency responders in our home county. We'll be putting in a massive effort to not only win the dragon boat race, but to raise as much money as possible for LIVES.
So, if you can, please donate to this amazing charity and their ongoing mission to protect the people of Lincolnshire. Every penny will help provide training and lifesaving equipment, such as their community defibrillators and critical care car.
Please donate and share the link to our fundraising page: 3squ.short.gy/MotorSourceGroup