In support of our teachers
National Association of Schoolmasters Union of Women Teachers, NASUWT
The NASUWT philosophy is to put teachers first and campaign on their behalf to support and represent members, ensuring they are recognised and rewarded as highly skilled professionals. Members are supported with professional advice and guidance, a wide range of opportunities for professional developments, training and many other benefits.
Motor Source Group share their core philosophy – putting members first – and so it is a natural partnership offering our unique new car programme and 5-star service to all NASUWT members.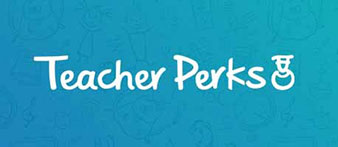 In support of our teachers
Teacher Perks
Teacher Perks is the UK's leading education agency, communicating with school staff on behalf of many education partners with education focussed offers, plus product launches, cutting edge training and workshops, curriculum updates, innovative education software, notifications from exam boards and universities, and Ofsted support services.
This long-established Teachers Perks service also aims to inform teachers, education staff, and schools of exclusive perks and discounts to reward members. Motor Source Group is proud to partner with Teachers Perks and provide unbeatable car deals and discounts. In this way we reward our hardworking teaching professionals in all education stages