Due to innovations in the technology required to make these vehicles, they are gradually becoming cheaper to buy. Enhances on the range, performance and reliability are also changing peoples opinions around owning one.

By 2030, the government has pledged to stop the sale of all petrol and diesel vehicles, with old hybrids being phased out by 2035. While we are away from this yet, many consumers are planning their next new vehicle to be fully electric.

How feasible is electric car charging across the UK?
While the technology which powers these vehicles is ever-increasing, how about the accessibility of public charging stations? While the majority of homeowners will purchase an at-home EV charger, for example, the zappi, that isn't an option for all. Houses with no allocated parking, flat and apartment owners are all hindered in these situations. While local authorities are starting to increase the accessibility of charging points in car parks, what if you're caught short and need a top-up or you're going to need to rely on public systems?

We have taken a look at all of the UK wide charging stations available to the public to deem in order, which are the best and worst UK regions to own on EV based on ability to easily charge your vehicle at public charging stations.

ZapMap enables UK drivers to locate charging points across the UK, which is extremely helpful if planning a long journey. It also provides you with a route planner so you can plan accordingly. Using the data on ZapMap, we have listed the main geographical areas of the UK in order of their charging point accessibility.

Where is the best place to own an EV?
The best place to own an EV in the UK is the Isle of Man
Isle of Man with just 98 charging points across the island, it doesn't sound like it should be the winner. However, due to its size and smaller population for every charging point, there are just 863 people and you won't have to travel too far to find a charging point with them appearing roughly every 2 square miles.

London is in second place
London hits us in second place which is not surprising. Due to it's smaller area size there are over 16 charging points for every square mile. It is just beaten by the Isle of Man, however, as each of these charging points will be shared by roughly 894 people.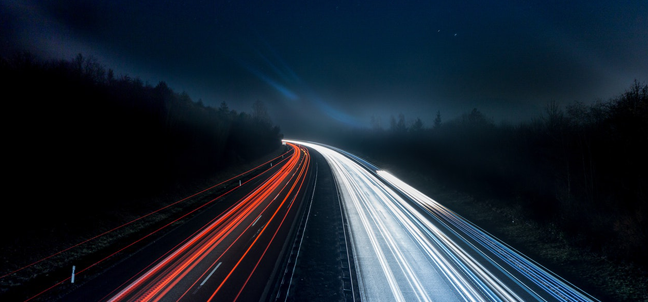 Closely followed by the South East
South East is in third place with a total of 5,220 charging points, across the landmass these would be shared between an average of 1,758 people. However they are frequently available and even on a long journey across the south-east coast will be complete in a full charge, but with charging points, every nearly every square mile you will have plenty of choices to stop and top up!

And the South West
South West, it is a similar picture here to the South East with 1,971 people for every charging point, you will have to travel slightly further through the countryside to find a charging point but in well-populated areas, they are not hard to find!

A first for Northern regions of the UK, Scotland is 5th on the list
Scotland really should be higher on the list, as in densely populated area's you are likely to be sharing charging points between just 1,170 people, which is far fewer then both the South East and South-West regions. However, you wouldn't want to get stranded between the Loch Alsh and Strathpeffer as this 80 mile stretch of road has no charging points available. It scores lower down our list due to its size and area you would need to travel to find a charging point outside the major cities.

The North East puts in a good show
North East, now we are starting to get into larger figures, with an area size of 3,317 miles², you will be sharing charging points with over 2,000 people. Built-up areas such as Newcastle and Sunderland have charging points pretty much every square mile, however further up in places like Lindisfarne, you will be hard-pressed to find a charging point without a 10-plus mile journey.

East Midlands
East Midlands, with a charging point available on average every 3 squared miles in the East Midlands, these will be shared between 2,200. Putting in firmly in 7th place.

Yorkshire and The Humber is firmly in 8th position
Yorkshire and The Humber, with an area size of nearly 6,000 miles², these 2160 charging points are shared on average between 2,546 people and are available on average, every 3 squared miles.

It's not looking as good for residents of The Channel Islands
The Channel Islands landmass is over 76 miles², however, with 7 uninhabited islands, the majority of the charging points are centred around Saint Helier and Saint Peter Port which are the most populated areas. While searching for a charging point in these capitals will be very easy, you will be sharing them with over 2,100 other people!

If you live anywhere in Jersey, apart from Saint Helier, the charging point accessibility is terrible, which puts it lower down our list.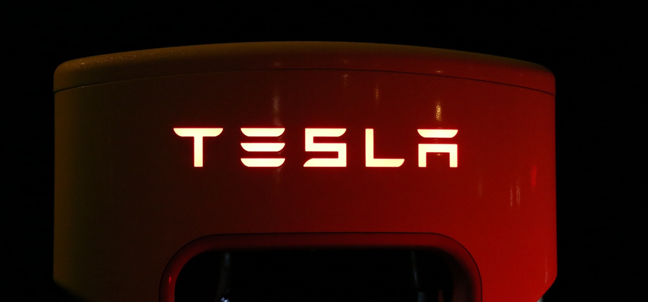 The small geographical area of West Midlands is low down on the list
West Midlands is one of our smallest geographical areas, but this has helped it in terms of charging point accessibility. With densely populated areas such as Birmingham, there is a vast population sharing these 2,308 charging points. They are very easy to find though, with Birmingham housing 6 charging point within every square mile!

Wales needs to up their game!
Wales, there are around 626,000 people living rurally in Wales (roughly 20% of its total population). These people are unlikely to have access to a charging point without a good 10-plus mile journey. However, in cities, ports and tourist areas they are more readily available. Still sharing one port between 2,240 people, puts Wales further down our list.

Largely rural East of England isn't very well equipped for EV charging
The East of England covers a very large rural demographic, this vast 7,382 mile² space is home to some 6 million people. Which is twice as populated as Wales for a similar landmass. But it doesn't house double the amount of charging points and unfortunately in the East of England you would have to do a bit of travelling in rural parts to find a charging station which you will be sharing with over 2,500 people.

The North West is in the penultimate worst position
North West, with a charging point available on average every 4 squared miles in the North West, these will be shared between 2,700. Putting in firmly in second to the last place.

Right at the bottom of our list is Northern Island
Northern Ireland, with just 523 charging points for 1.8 million people and a huge 5,400 square mile space, you don't want to be running low on charge out there!

While owning an electric car is unlikely to be feasible without a home charging point currently for pretty much any part of the UK, it is still interesting to learn how well equipped your area is. The stats are continuously improving too, with an average of 130 new public charging points being installed across the UK every 30-days.