Ten Second Review
Can you really put a 1.3-litre petrol engine in a vehicle as big as a Nissan Qashqai and expect it to be any good? Well, yes, you can. The latest Qashqai has established its bona fides and the turbocharged 1.3-litre engine can manage a respectable 140PS or even 160PS, which will be more than enough for many customers. The affordable opening price isn't going to hurt either.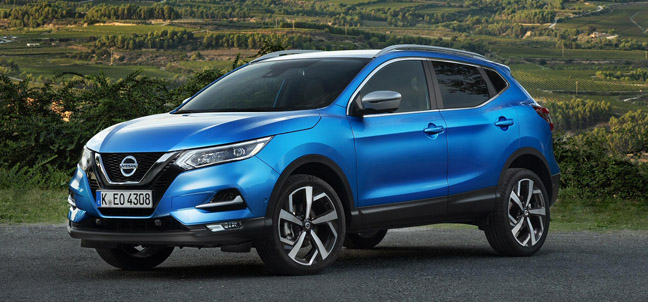 Background
What do you think of when we mention a 1.3-litre engine? Chances are that you'll form a mental picture of an underpowered city car; something joyless and cramped that will instantly have you pigeonholed as the worst sort of penny-pincher. If, on the other hand, we were to mention a new Nissan Qashqai, the image would be altogether happier. That would be about having a sleek-looking crossover parked outside your house, filled with clever tech that would probably make you a rather cool mum or dad. Believe it or not, these two sections of the Venn diagram do intersect in the shape of the Qashqai 1.3 DIG-T model.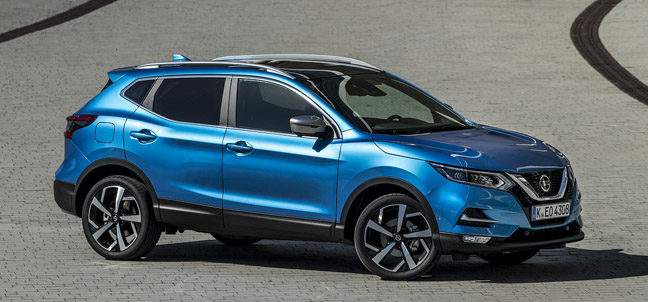 Car manufacturers have become a whole lot better at engine downsizing in recent years, understanding how to utilise turbochargers not only to add power but also to attain decent fuel economy and emissions figures. If you thought this Qashqai 1.3 DIG-T was merely in the range to give Nissan a low price to trumpet in their promotions, think again. It's here on merit.
Driving Experience
As you might well expect at this price point, you don't get yourself an SUV with all-wheel drive, but then neither do most customers in this segment. All Qashqais are these days sold running a front-wheel drive chassis and it makes sense. It's more efficient, more cost-effective, easier to package and most target customers don't need all-wheel drive anyway. As for the changes made to this model in recent years, well on the face of things, not much has altered in terms of drive dynamics, though Nissan insists that under the skin, modifications to the suspension, damping and steering systems have resulted in a more refined on-the-road experience, plus refinement's better too.
The 140PS engine has a bit to it and thus equipped, this Qashqai will skip to 62mph in 10.5 seconds and run onto a top speed of 120mph, so it's unlikely you'll feel embarrassed in the outside lane. With the 160PS unit (which comes with the option of DCT auto transmission), the figures are 8.9s and 124mph. Either way, peak torque is made between 2,000 and 4,000rpm thanks to the turbocharger, so it's not as if you need to rev it like crazy to make respectable progress. That always used to be the recipe if you fitted a small engine in a big car but things have changed for the better.
Okay, so this is never going to be a vehicle where you overtake just for the fun of it, but motorway cruising is relaxed and refined and handling is assured thanks to the standard Chassis Control system. This uses Active Trace Control to improve stability through bends by braking the inside wheel while Active Ride Control also stabilises the car this time over bumps that could cause the car's body to pitch slightly forward and backwards. The ingenious double-piston dampers already put the Qashqai a step ahead of its key rivals in terms of ride quality. There's also a dual mode steering system which changes the weighting of the electrically-assisted rack when you select the Sport setting.
Design and Build
Back in 2017, Nissan upgraded the look of this model, giving it a completely restyled front end, including their signature 'V-motion' grille. The headlamps were also revised with a fresh version of the 'boomerang' Daytime Running Light signature. At the rear, the car's instantly recognisable 'boomerang' light motif has been extended across the whole lamp, and includes a contemporary 3D lens effect to enhance the signature shape.
In the cabin, the 'NissanConnect' infotainment system features a smart user interface and the D-shaped multi-function steering wheel has premium satin-chrome inserts. It features a four-way controller for the combimeter display, for intuitive use and less 'eyes off the road' time.
The range-topping Tekna+ grade includes supportive seats trimmed in high-quality soft nappa leather and the option for music fans of a BOSE seven-speaker premium sound system. Practicality is as good as ever, with reasonable space in the back and decent headroom thanks to a relatively low seat height in the back. Boot space is 430-litres and load space flexibility is enhanced by a dual-floor system designed to provide a flexible and versatile load space.
Market and Model
Before our exclusive discount, expect prices for this 1.3-litre engine to start at around £20,000 and top out at around £31,000 for the range-topping model. That's right, this engine is offered in all trim levels, from starter Visia grade and then progressing through Acenta Premium, N-Connecta, Tekna and Tekna+. That should give you a clue, if clues were indeed required, that this engine isn't just a cheap way of luring you into a showroom. Avoid base Visia trim and you'll get a choice of this powerplant in both 140 and 160PS forms - there's a premium of around £1,100 to go from one to the other.
Even the entry-level Visia grade gets a decent bash at the equipment list, being furnished with cruise control, a stereo with USB and Bluetooth, heated body-coloured mirrors, air conditioning, stop/start and hill start assist. It also gets the usual safety features like ESP stability control, ABS brakes with electronic brakeforce distribution and front, side and curtain airbags.
Safety-wise, there's an 'Intelligent Emergency Braking' system that features Pedestrian Recognition, plus 'Rear Cross Traffic Alert', to mitigate the risk of low-speed impacts when reversing out of a parking space, is now available on Qashqai for the first time. The car continues to be offered with Traffic Sign Recognition, Driver Attention Alert, Intelligent Park Assist, Intelligent Around View Monitor, Blind Spot Warning and Lane Departure Warning. And buyers will now be offered the option of 'ProPILOT' autonomous drive capability. Controlling the steering, acceleration and braking in a single lane on highways, this will provide consumers with more control of their vehicle and a more confident drive, plus greater freedom when they want it, whether during heavy traffic congestion or high-speed cruising.
Cost of Ownership
It's often the case that 'small engine in big car' results in some surprisingly terrible fuel economy figures but the Qashqai 1.3-litre's decent amount of torque means that you don't need to gun this powerplant hard to get going. This results in very respectable WLTP-rated figures of 40.1-41.4mpg on the combined cycle, along with up to 121g/km of CO2 for both versions of the 1.3-litre DIG-T engine with manual transmission - or 40.7-40.1mpg and up to 122g/km for the DCT auto version.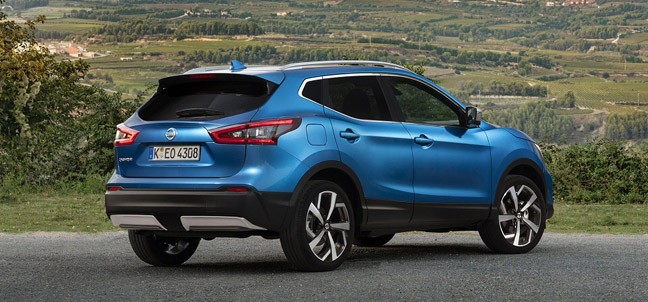 As well as fitting stop/start systems, reducing engine frictional losses, optimising gear ratios and reducing weight where possible, Nissan has also devoted a great deal of attention to the Qashqai's aerodynamics. With a drag co-efficient of 0.32, it cleaves the air very well for a relatively high vehicle. From the elements on show such as the roof spoiler with winglets, to those hidden away like the flat floor design, there's some clever thinking at work here. Another innovation making its debut on the manual-boxed diesel Qashqais is an Active Grille Shutter system. This closes off airflow through the radiator when not needed. The grille shutter automatically shuts at speeds over 18mph and only opens if sensors detect that the engine needs cooling.
Summary
The Nissan Qashqai has evolved and evolved smartly. It's also Nissan's firm belief, given its projections for the sales of this 1.3-litre version, that buyer behaviour will also evolve, ditching years of prejudice against small capacity petrol engines and embracing the 1.3-litre DIG-T engine. I'm not so sure that it'll happen quite that quickly. There will still be a significant section of buyers who feel that they need the additional lugging power of a diesel engine in their crossover vehicle and it will take a lot to convince them.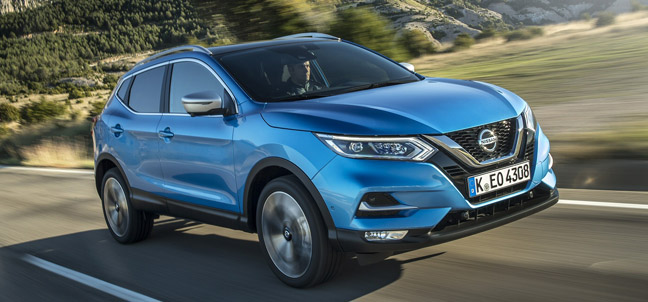 Still, hats off to Nissan. It's hard to fault the execution of the new Qashqai and if we were spending our own money, we'd probably buy the 1.3-litre car without a second thought.