Despite the numerous challenges currently faced by the automotive industry, the breadth and depth of Volkswagen's model range meant 131,850 new vehicles were registered in 2022, placing Volkswagen's total UK sales above all other car brands with a market share of 8.17% of the UK's total new car market.


The iconic Golf was once again a star performer for the brand, retaining its position within the overall top 10 best-selling models sold in 2022. The award-winning ID.3 also made the top 10 list of best-selling battery electric vehicles (BEVs), a particularly promising result in a year that saw a record number of UK customers making the switch to fully electric motoring.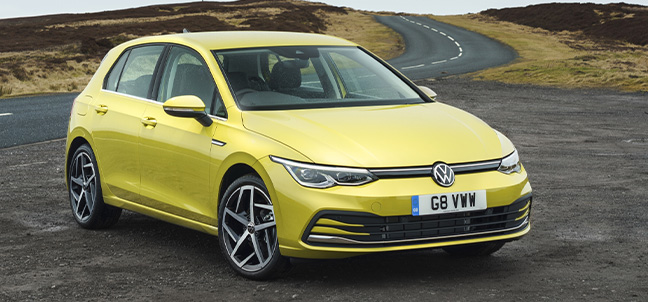 According to the SMMT figures, the wider BEV segment saw an upturn in sales of 40.1% year-on-year across all manufacturers and an overall market share of 16.6%. As electric mobility becomes Britain's second most popular powertrain offering, Volkswagen is in prime position to offer the most diverse range of full electric models heading into 2023.
The brand debuted its forthcoming ID. flagship model and the sixth member of the ID. family, the ID.7, at the Consumer Electronics Show (CES) in Las Vegas this week. The model adds a fully electric luxury saloon to the established family hatchback (ID.3), SUV (ID.4 and ID.5) and MPV (ID. Buzz) models already on offer to UK customers. Each ID. model is based on the advanced MEB modular electric platform and manufactured net carbon neutral, with Volkswagen continually investing in its BEV segment offering.
The diversity and strength of the Volkswagen range was a key factor in the overall sales performance in 2022. The brand is especially well represented in two of the most competitive market segments for UK buyers right now: BEVs and also SUVs. In the SUV arena, Volkswagen offers a particularly comprehensive range, with the compact T-Cross, stylish new Taigo, dynamic T-Roc, family-friendly Tiguan, seven-seat Tiguan Allspace and luxurious Touareg all proving popular.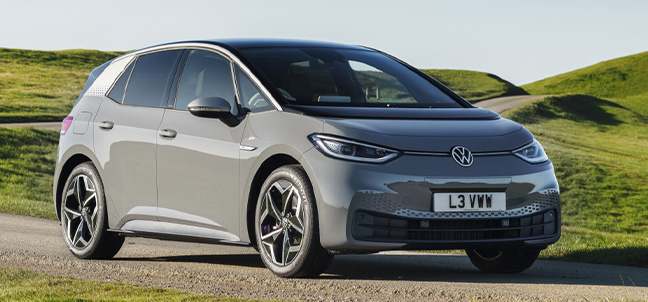 Volkswagen's broad and compelling range consists of mild hybrid and plug-in hybrid models; a family of performance cars from the R brand; practical estates; a wind-in-the-hair cabriolet; appealing hatchbacks; svelte fastbacks and a Shooting Brake; family-friendly seven-seaters; and of course, the iconic GTI hot hatch line-up. New models will continue to arrive into 2023 with more exciting and innovative cars to come.
Rod McLeod, Director of Volkswagen UK, said:
"I am very pleased for Volkswagen to have finished 2022 as the UK's most popular new-car brand for the second consecutive year. While it was obviously a challenging year for the whole industry, our team – including our fantastic network partners – did a brilliant job over the past 12 months. The result is also a clear reflection of the quality and attractiveness of our range offering.




"This year we will continue to expand our acclaimed family of electric cars with the arrival of the just-announced ID.7, which will be bolstered by other exciting new product offerings. It's a very exciting time to be a part of Volkswagen."